Riwa ICO launches on 18th October and ends on 8th November
0

days
00

hr
00

min
00

sc
Dear Riwa Community,
The Riwa ICO is coming soon! This is more than an ICO; it's your chance to be an early bird in a revolution that blends art and technology seamlessly.
Our team is gearing up to introduce groundbreaking digital financial services and open doors to a metaverse filled with opportunities. We're not just launching a token; we're launching a future of endless possibilities in the art world.
Thank you for your support! Stay tuned for a journey into the future of art with Riwa.
Arts & Antiques Treasures CertifiedBackedSecured
by Technologies
Riwa is leading the way in bringing physical artwork into a new realm, and we invite you to join us in creating a miracle for future art!
Digital assets with IoT and AI assistant
Riwa tech leverages IoT and AI technologies to secure and track physical assets, enhancing their value with digital verification. Using our AI assistant ARTTECHMUSE, we provide professional art valuation and authentication services.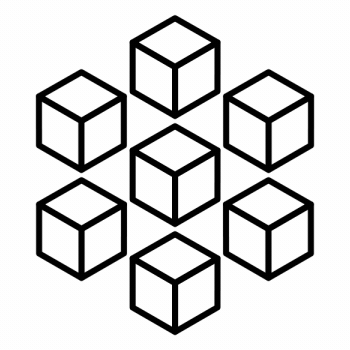 Riwa art exhibition – Fourth edition
"A Dialogue between Life and Technology"
Riwa's Fourth Online Art Exhibition delves into life, technology, and human essence. Sculptor Ouyang Yao challenges traditional art boundaries, unveiling hidden truths of the human spirit and our relationship with modern society. The "Skin Series" explores human depth, while the "Black Box Series" contemplates the intertwining of technology and biology. Join us in this unique exploration of art, technology, and life's true meaning.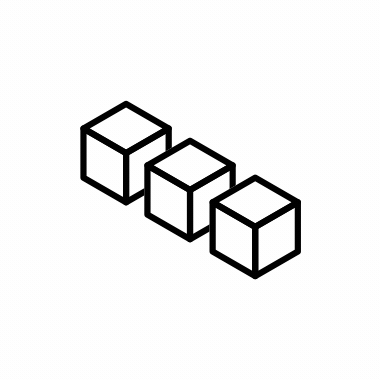 We use high-end blockchain technology
Uncovering the physical artwork new realm with Riwa Tech in Web 3.0
Why Choose Riwa
How it works?
Riwa tech is providing artwork source tracing, authentication and solutions powered by blockchain and IoT technology
With just a simple scan, users can verify the authenticity of physical collectibles on blockchain.
Owners can now track the live geolocation of physical collectibles.
We also provide convenient physical collectibles storage service for owners who don't want to manage on their own.
Easy to use with our mobile application. It will be available on Google Play and App Store.
Tech Implementation
Innovative E-TAG and NFT anti-counterfeiting systems paired with AI-driven art assistance
ICO
Launching of Riwa token's initial coin offering (ICO)
DeFi
Launching of Riwa's decentralized finance (DeFi) platform
Collaboration with Arts
Forming partnerships with renowned art galleries, studios, and cultural institutions
Collaboration with Artists
Collaborating with a diverse pool of independent artists to foster a rich tapestry of artistic expression
3D digital asset
Creating 3D digital assets using artificial intelligence for enhanced representation
Community
Bridging Real and Virtual Worlds through Innovation, Inclusivity, and Sustainability
Metaverse Development
Starting a creation of a digital and immersive metaverse for artworks and artists
Riwa Digital Financial Services
Launching blockchain-integrated financial solutions to enhance the art investment landscape
Collaborations with Arts and Artists
Forming partnerships with renowned galleries, studios, and artists bridging the online and offline realms
Riwa Token Listing
The official release of the Riwa token on prominent cryptocurrency exchanges, facilitating broader market participation and investment opportunities
F.A.Q
Frequently asked questions
Learn answers to frequently asked questions on Riwa
Riwa is a platform for the sale of NFTS and antique art that uses high-end blockchain technology and the Polygon network. Riwa also uses advanced IoT technology such as E-Tag and GPS tracking to ensure the security and transparency of physical assets backed by NFTs.
How does blockchain technology work on Riwa?
Blockchain technology enables the creation of unique and tamper-proof NFTs for each physical artwork. Owners can track the real-time location of their artwork using the integrated IoT technology. Users can verify the authenticity of physical collectibles on the blockchain with a simple scan.
Which wallets are compatible with Riwa?
Riwa supports Metamask, Wallet Connect, and Coinbase Wallet.
What are the benefits of using Riwa for buying and selling artwork?
Riwa offers tracking, authentication, and tracing solutions for physical collectibles, ensuring transaction transparency and security. Furthermore, by using blockchain technology, the NFTs created for each artwork guarantee the uniqueness and authenticity of the collectibles. Finally, owners can track the real-time location of their physical collectibles.
How does cryptocurrency pricing work?
Cryptocurrency pricing is determined by the forces of supply and demand in the market. Other factors that can affect cryptocurrency pricing include regulatory developments, news and events that impact the underlying technology, and the overall sentiment of investors and traders in the market.
Can I test the platform out?
Yes, our platform is ready to use.
How is my crypto account secured?
It's essential to use a secure and reputable exchange or wallet provider, keep your private keys safe, and never share your account information with anyone to ensure the security of your crypto account.